KSEB Online Payment Step By Step Explained
Kerala State Electricity Board Limited (KSEB) is offering a convenient online way to make the bill payment without any hassle.  KSEB Web Self Services offers a secured gateway for paying your periodic electricity bill instantly with your billing information and data connection. If you are an electricity consumer under KSEB, you must read on to find the best ways to manage and pay your electricity bills easily.
About KSEB
Kerala State Electricity Board Limited, known as KSEB is regarded as one of the best power suppliers of India and is part of the driving force in the Indian state of Kerala. KSEB is a public sector undertaking under the Government of Kerala. The organization is in charge of the generation, transmission, and distribution of electricity supply in the state. It was established in the year 1957 and comes under the authority of the Department of Power. The headquarter is located in Thiruvananthapuram, Kerala. KSEB handles thirty-one hydro-electric projects, seven solar projects, two diesel power plants and one wind farm. The total installed capacity amounts to 2823.01 MW.
Detailed Features of KSEB Web Self Service Portal
For bill payment, you can either register Consumer Account with the KSEB Web Self Services portal, or you can opt for the quick payment. Registering with Consumer Account will widen up your ease of use and maintenance whereas, quick payment is just a one-time thing.
Here are the features of the KSEB Web Self Services account:
Make Bill Payment securely.
Set up auto payment.
In case of non-auto payment, the system will save the details so that every time you make a payment, no need to enter the bill and payment details repeatedly.
Apply for a new connection.
Pay for applicants' demands.
Enroll for eBill.
Lodge inquiry or complaint directly.
Track your queries and complaints online at any time.
Change or customize the personal, address, or payment details.
Give request for the change or suspension of connection.
KSEB Web Self Service Enrolment
Existing customers must have the recent KSEB Electricity Bills displaying Consumer Details in order to successfully register. Here is how to do so:
Open your browser and visit www.kseb.in
Select the Customers option from the top menu bar.
Tap on Online Services.
Under User Login, click on New User Registration
Provide 13-digit Consumer Number.
Type in the last five digits of the Regular Bill Number.
Create User ID. It must be of six digits and should not contain special characters such as .@#*, etc.
Make a unique Password. Password must have a minimum of eight and a maximum of twelve characters with a combination of at least one alphabet, numeric and special character. No space allowed.
Retype the password to confirm.
Provide Consumer Details of the account holder:
Tittle
Name
Email Address.
Mobile Number.
Type in the Verification Code
Tap on
Access Web Self Service for KSEB Online Bill Payment
Login to the KSEB Web Self Services in order to make the payment and start managing the account easily from anywhere:
Open your browser and visit www.kseb.in> Customers > Online Services.

Enter the User ID.
Type in your Password.
Click on Sign In.
Go to Account Details and start making the payment and managing the account.
Forgot User ID
If you trouble to remember your User ID, please go through the following steps in order to recover it:
Open your browser and visit www.kseb.in> Customers > Online Services.
Tap on Trouble Logging in below Sign In.
Select Forgot User ID
Type in the Registered Consumer Number.
Enter the Email Address.
Click on Submit
Forgot Password
Those who have forgotten the password should go through these steps to initiate:
Open your browser and visit www.kseb.in> Customers > Online Services.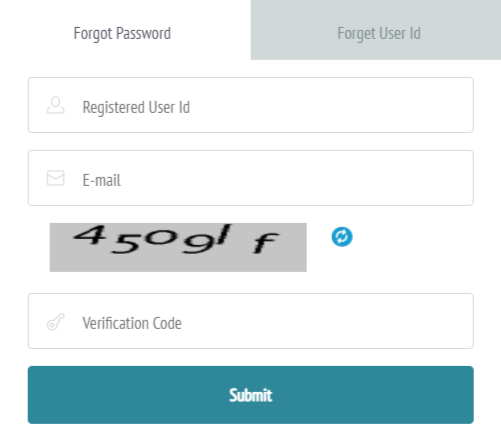 Click on Trouble Logging in.
Tap on Forgot Password.
Enter the Registered User ID.
Enter the Registered Email Address.
Enter the Verification Code as it is.
Click on Submit.
KSEB Online Payment via QuickPay
Do you know you can also opt for the QuickPay Method online if you do not have KSEB Web Service account. All you need is to enter your Bill Details. You will be redirected to the payment gateway for instant payment. Here is how to go forward with it:
Open your browser and visit www.kseb.in> Customers > Online Services.
Select Quick Pay from the menu bar.
Enter Consumer Number/Mobile Number.
Enter the Captcha Character given for verification.
You will be redirected to the billing page.
Check the bill payment and proceed to the payment gateway.
Read More : Guide To GMX Login Portal
Customer Support
Dial 24 * 7 helpline 1912/0471-2555544  for any inquiry, request or complaints.
References